Smoke Alarms & Installation Services Perth
Keeping Perth Families and Properties Safe for Over a Decade
Don't Leave It Until It's Too Late Install Quality Smoke Alarms Today
FACT – Smoke alarms save lives. Don't risk your family's safety.
Protect your most valuable assets from fire hazards by installing Clipsal smoke alarms in your home. As you know, fire has always been a dangerous, costly and common hazard in residential settings of Australia. It does not come as a surprise that these fire accidents occur when the occupants are sleeping. This is where Smoke Alarms Perth from AVL Electrical Services come in. We can install a quality smoke alarm quickly and professionally so you are protected.
Thanks to its state-of-the-art photoelectric detection technology, these robust electronics can save your family, friends and properties from fire death-traps. They are specifically made for early detection of hazardous smoke and fire, so homeowners can be warned in case of emergency and escape the dangers before everything is too late.
IT'S LAW TO HAVE HARD WIRED SMOKE ALARMS INSTALLED IN RESIDENTIAL PROPERTIES
The Building Regulations 2012 (the Regulations) in Western Australia require the owner of a dwelling to have compliant smoke alarms installed
Like any other household appliance or equipment, smoke alarms need proper upkeep and maintenance to ensure they will function properly in case an emergency arises. The folks at Clipsal have some maintenance tips for homeowners:
First, you need to test the smoke alarm and battery every month. Check out the Department of Fire and Emergency Services guide on how to inspect and maintain your Smoke Alarms. Next, remember to replace the battery every year. Forgetting to do so will defeat the purpose of the system. Last but not the least, replace the smoke alarm every 10 years.
In case your systems fail to function during the testing procedure, do not try to fix it on your own. Instead, be sure to leave the matter in the hands of experts.
Trust a Licensed Perth Electrical Contractor
A licensed Electrical Contractor Perth from AVL Electrical Services can help you in this regard. With over a decade of industry experience at your disposal, they have what it takes to supply, install and maintain all the electrical and lighting systems in your home, especially smoke alarms from Clipsal.
What's more, they offer a 3-year workmanship warranty on any products purchased from their company. Although all products from Clipsal are manufactured to the highest possible quality, it is great to know that a licensed electrical contractor has your back for the maintenance and repair of your systems for three years.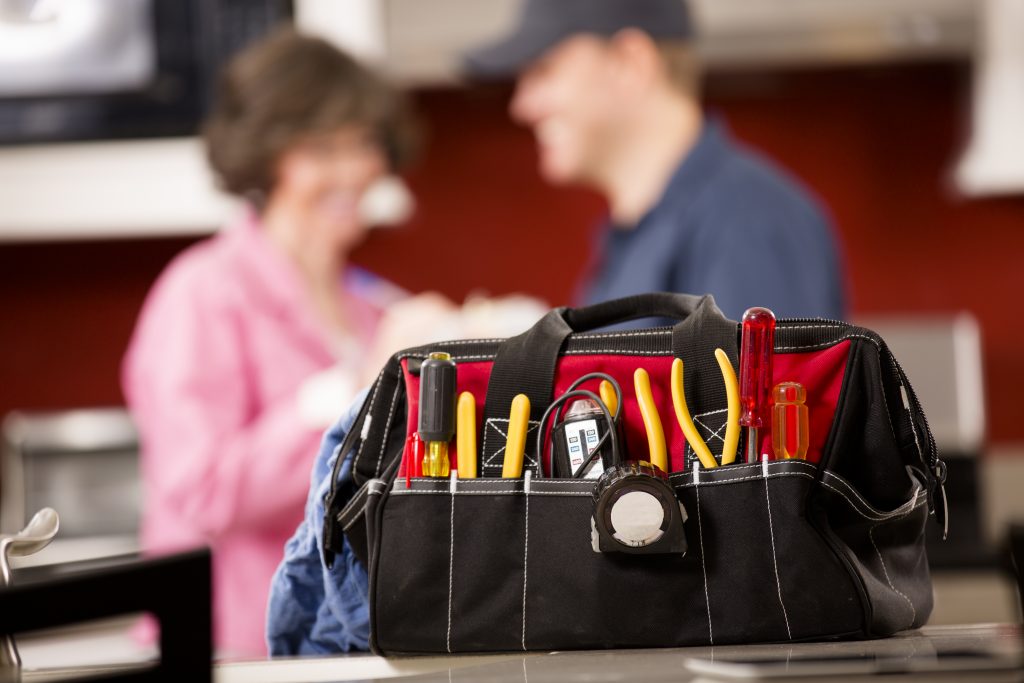 Be proactive and keep your family and properties safe from life-threatening hazards. Clipsal Fire Tek Smoke Alarms may not extinguish the smouldering fire, but they can give you enough time to save your lives.
If you need smoke alarm installations, pre-purchase property inspections and more, do not hesitate to get in touch with AVL Electrical Services. We have expert Perth electricians waiting for your call. Affordable, quality installations and repairs with a smile.
Whether it is an emergency breakdown or a scheduled appointment, they do the job right the first time, every time. Call us now to request a free quote. We also offer free consultations to residential and business clients in Perth.
Fill out this form and we will call you back ASAP to discuss your options
[contact-form-7 id="334" title="Free Quote"]
[contact-form-7 id="131" title="Contact Page Form"]
Electricians of Your Community
Here a just some of the suburbs of Perth we service:
Alexander Heights, Aveley, Balcatta, Balga, Ballajura, Bassendean, Bayswater, Bedford, Beechboro, Beldon, Bennet Springs, Brabham, Brigadoon, Burns Beach, Carine, Carramar, Caversham, Churchlands, City Beach, Claremont, Clarkson, Cottosloe, Craigie, Currambine, Darch, Dayton, Dianella, Doubleview, Duncraig, Edgewater, Ellenbrook Embleton, Floreat, Gnangara, Greenmount, Greenwood, Guildford, Hamersley, Heathridge, Henley Brook, Hillarys, Inglewood, Jane Brook, Joondalup, Joondanna, Kallaroo, Karrinyup, Kiara, Kingsley, Landsdale, Madeley, Malaga, Maylands, Midland, Mindarie, Mirrabooka, Morley, Mosman Park, Mount Hawthorn, Mount Lawley, Mullaloo, Nedlands, Nollamara, Noranda, North Beach, Ocean Reef, Osborne Park, Padbury, Pearsall, Scarborough, Shenton Park, Sinagra, Sorrento, Stirling, Subiaco, Swanbourne, The Vines, Trigg, Wanneroo, Warwick, Wembley, West Swan, Westminster, Woodvale, Yokine and more.
Licensed, highly knowledgeable Perth electrical contractor with workmanship that will meet or exceed your expectations – guaranteed!

100% locally owned and run business which focuses on client satisfaction and strives to ensure a superior reputation throughout the Perth community.

Prompt and reliable services combined with our competitive and affordable rates ensure your job is done on time and on budget.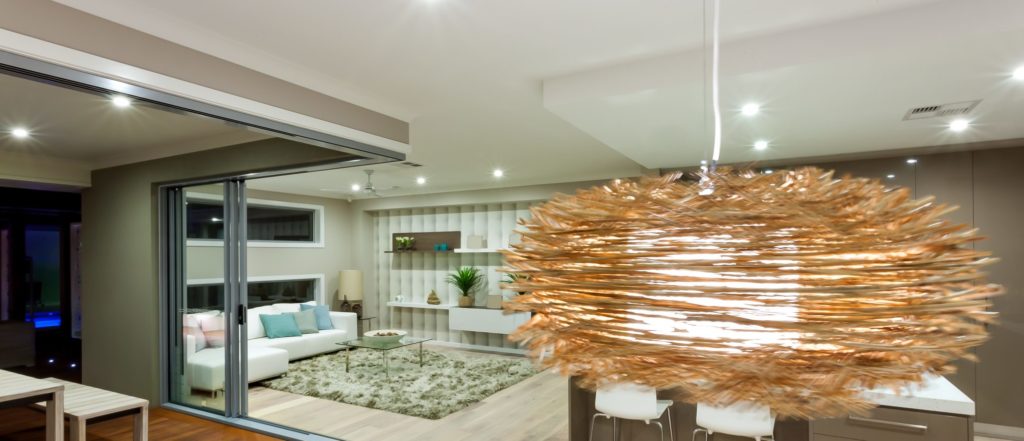 Our biggest tip is to do your research
Now, here's how you find or choose a great tradesman or a tradeswoman for your residential and commercial buildings:
1. Check Out the License
Make sure that the tradesperson holds current trade's licenses applicable to the work being performed. Most of them are required to carry their licence, which is excellent because the tradesmen's licence is more important than qualifications. You can even compare the licence holder details against a photo ID such as a Drivers Licence. For electricians, gasfitters and plumbers in WA, you can use the following link for a fast and easy way to look up their licenses – Plumber, Gasfitter & Electricians License Search
2. Check Out the Insurance
You may also want to see if the tradesman has current public liability insurance during the time he is working on the job. Plus, it's a smart idea to check out if he's a member of the trade's peak organisation.
3. See the Website
The good thing is that most tradesmen will list their licence details on their website if they have one. Check it out and lookup for any current work pictures and other information such as length of time operating or anything that you find important.
4. Do Online Research
While you are online, try finding any reviews of undertaken work. It helps to know the experiences of other customers, but don't take it for granted. It's better to take a look at different channels such as their Facebook page, website or any other channel where you can find as many opinions as possible.
5. Ask for a Quote
Get detailed quotes in writing which are inclusive of the job scope, materials, traveling time and labour. Try and lock in a completion date with clauses such as subject to weather delays, etc.
You may also want to take note of the presentation and reliability of the tradesman when getting quotes. If they aren't performing well at this stage of the game, then you can almost guarantee it won't get any better during the project.
More Tips for Choosing a Great Tradesman:
Be clear on details for the job at hand and preferably provide this in writing to the tradesman to minimise errors. Discuss any points that aren't clear between parties.
If you are not comfortable communicating with the tradesman, take that as a warning.
Ensure there is a progressive payment plan in place, including not finalising all payments until completion of work is satisfactory.
Be careful if a quote seems too low. This is usually a sign of shoddy work or that short cuts are being taken.
Ensure that the tradesman has a current ABN number and check validity online at http://abr.business.gov.au/.
Let Us Help You!
Our staff are friendly, polite, experienced and ensure you will be looked after throughout the process. We don't want to just service customers, we want to build relationships. Our staff are waiting for your call right now
OUR ELECTRICAL SERVICES
These are just a few key services that our AVL electricians can provide for you:
Residential Perth Electricians
With many years experience servicing the domestic electrical services needs for Perth clients, you can be assured that you are in safe and reliable hands when choosing AVL Electrical Services. Our residential electricians will provide solutions to your domestic electrical requirements in a professional friendly way.
Commercial Perth Electricians
Whether it's a small fault finding repair to a large building rewire. Our commercial Perth electricians have been providing quality electrical services to Perth business customers for years. Small or big; once of off to ongoing; we service all your commercial electrical requirements.
Pre Purchase Property Electrical Inspections
Your own peace of mind, safety, and especially that of your family, is especially important and should be prioritised above all else. AVL Electrical Services pride ourselves on providing the most comprehensive electrical inspections in Perth. Don't settle for less, experience the best..
LED Lighting Services
Whether you're looking to complete lighting solution or replace a single fitting , AVL Electrical Services is ready and willing to help with any sized job. Our electricians can help you save on your electricity bills and increase your properties worth. Fixed price and transparent quotes ensure you know exactly what your job will cost.
Appliance Repair
AVL Electrical Services have knowledgeable and experienced appliance repair electricians ready to get your appliance running like new. Sometimes, it isn't worth buying new when a simple fix is all that is needed. If you are looking for an open and honest appliance repair team for advice, give us a call.
Smoke Alarms
Smoke alarms save lives. They are also a necessity in all Perth homes. We specialise in hard wired smoke alarm installation and repairs to protect you and your family. If you're unsure whether your home is protected, we have friendly Perth electricians waiting to offer free smoke alarm inspections to ensure you and your family aren't at risk.