Our Property Electrical Inspections make comment on the electrical condition of a property. Much like having an experienced mechanic look over a second hand vehicle you're interested in buying.
The comprehensive electrical inspections and reports provide you with valuable information on the current state of the electrical system on and will give you the information and peace of mind that a trained and highly experience electrical contractor has tested and inspected the property.
Why leave it to chance?Property Electrical Inspections Can Save You $$$
Ensure peace of mind and book your property electrical inspections online
Our Pre Purchase and Property Electrical Inspections are aimed at investors and home buyers and works very much like a builder's report.
A standard building inspection is generally only a visual inspection. Electrical wiring, plumbing, drainage and gas fitting may not be included and may require a special purpose inspection. These inspections by building inspectors are very basic and the inspectors generally do not have the qualifications, technical knowledge or experience to inspect and provide advice on the electrical systems. Unless the inspector is a licensed electrical contractors, it is illegal for someone to provide electrical inspection services.
AVL Electrical Services experienced electricians have performed many inspections and know what to look for. Thorough checks are performed to ensure you are better equipped when approaching a potential sale or just for peace of mind.
Inspection reports may be helpful when negotiating the contract with the vendor. It is a proactive way to reduce the chance of any unexpected electrical repairs after you've bought the home.
Our reports, generally over 20 pages long, include many photographs that may show defects and/or areas of concern that the electrician has noticed in the course of the inspection.
Perth Property Electrical Inspections By a Trained and Qualified Electrician
Depending on the electrical inspection requested and requested extras, we can test and/or inspect:
Main switchboard and supply meter.

The main earthing system including the electrode and equipotential bond.

Switchgear and RCD's.

Switchboard wiring and labelling.

Internal (roof space) wiring.

Internal electrical fittings including basics checks of fixed kitchen appliances.

Smoke alarms and their compliance.
Exterior electrical light fittings (under main roof structure only).

Solar systems.

A/C units.

Bore pumps. 

Sheds/garages.

Outhouses and granny flats.
All of our reports come with a list of requirements for the sale (purchase) of the property and a list of recommendations derived from the inspection.
ELECTRICAL INSPECTION COST
COMPREHENSIVE ELECTRICAL PROPERTY INSPECTION
Our comprehensive electrical property inspection consists of:
An in-depth inspection and testing of the:
Switchboard and switch gear condition.
Main earthing system condition
Internal wiring condition.
Internal fittings and fixture function testing.
Roof space cavity wiring and condition.
External fittings and fixtures (immediate exterior only).
A trip test of the RCDs, function and compliance testing of the
Smoke Alarms
in the property.
A thorough check for outdated and/or substandard wiring (where accessible).
A check for any obvious signs of DIY electrical work.
Many photos of our findings.
Property compliance information.
A comprehensive report of our inspection with recommendations and/or requirements for the transfer of title as well as a basic indication of price for required electrical work.
$369.90 incl. GST
PLEASE NOTE! – Before you place an offer on that beautiful home, include a clause in your contract making the offer subject to an electrical inspection. This ensures, if the report finds significant issues, that you have some recourse. Unless stated otherwise, an Electrical Safety Certificate stating RCD's and Smoke Alarms have been installed/tested IS NOT an inspection of the home.
Above prices are for an average size 4 bedroom 2 bathroom single story home only. Please contact us should you require customised pricing.
We only provide basic checks on solar systems, A/C units, pools, spas and bore pumps (at $49.90 incl. GST each) and recommend hiring a trained specialist if a thorough check is required.
Fill out this form and we will call you back ASAP to discuss your options
Electricians of Your Community
Here a just some of the suburbs of Perth we service:
Alexander Heights, Aveley, Balcatta, Balga, Ballajura, Bassendean, Bayswater, Bedford, Beechboro, Beldon, Bennet Springs, Brabham, Brigadoon, Burns Beach, Carine, Carramar, Caversham, Churchlands, City Beach, Claremont, Clarkson, Cottosloe, Craigie, Currambine, Darch, Dayton, Dianella, Doubleview, Duncraig, Edgewater, Ellenbrook Embleton, Floreat, Gnangara, Greenmount, Greenwood, Guildford, Hamersley, Heathridge, Henley Brook, Hillarys, Inglewood, Jane Brook, Joondalup, Joondanna, Kallaroo, Karrinyup, Kiara, Kingsley, Landsdale, Madeley, Malaga, Maylands, Midland, Mindarie, Mirrabooka, Morley, Mosman Park, Mount Hawthorn, Mount Lawley, Mullaloo, Nedlands, Nollamara, Noranda, North Beach, Ocean Reef, Osborne Park, Padbury, Pearsall, Scarborough, Shenton Park, Sinagra, Sorrento, Stirling, Subiaco, Swanbourne, The Vines, Trigg, Wanneroo, Warwick, Wembley, West Swan, Westminster, Woodvale, Yokine and more.
Licensed, highly knowledgeable Perth electrical contractor with workmanship that will meet or exceed your expectations – guaranteed!

100% locally owned and run business which focuses on client satisfaction and strives to ensure a superior reputation throughout the Perth community.

Prompt and reliable services combined with our competitive and affordable rates ensure your job is done on time and on budget.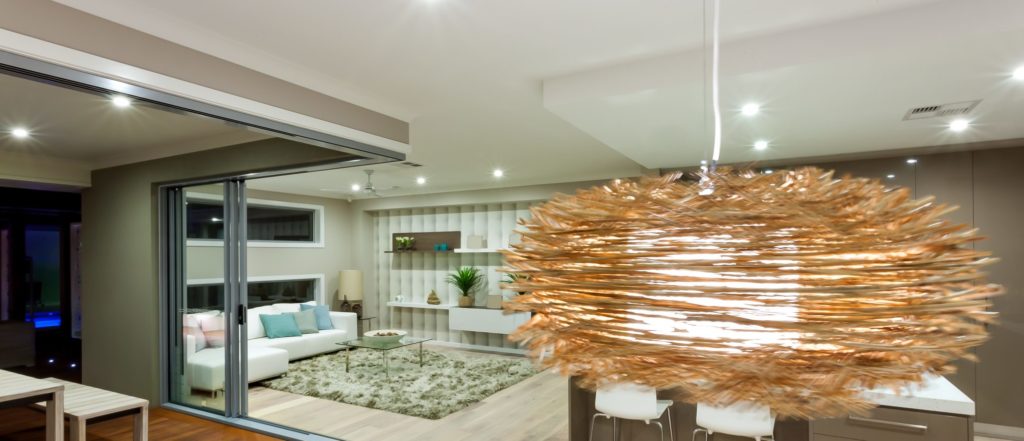 OUR ELECTRICAL SERVICES
These are just a few key services that our AVL electricians can provide for you:
Residential Perth Electricians
With many years experience servicing the domestic electrical services needs for Perth clients, you can be assured that you are in safe and reliable hands when choosing AVL Electrical Services. Our residential electricians will provide solutions to your domestic electrical requirements in a professional friendly way.
Commercial Perth Electricians
Whether it's a small fault finding repair to a large building rewire. Our commercial Perth electricians have been providing quality electrical services to Perth business customers for years. Small or big; once of off to ongoing; we service all your commercial electrical requirements.
Pre Purchase Property Electrical Inspections
Your own peace of mind, safety, and especially that of your family, is especially important and should be prioritised above all else. AVL Electrical Services pride ourselves on providing the most comprehensive electrical inspections in Perth. Don't settle for less, experience the best..
LED Lighting Services
Whether you're looking to complete lighting solution or replace a single fitting , AVL Electrical Services is ready and willing to help with any sized job. Our electricians can help you save on your electricity bills and increase your properties worth. Fixed price and transparent quotes ensure you know exactly what your job will cost.
Appliance Repair
AVL Electrical Services have knowledgeable and experienced appliance repair electricians ready to get your appliance running like new. Sometimes, it isn't worth buying new when a simple fix is all that is needed. If you are looking for an open and honest appliance repair team for advice, give us a call.
Smoke Alarms
Smoke alarms save lives. They are also a necessity in all Perth homes. We specialise in hard wired smoke alarm installation and repairs to protect you and your family. If you're unsure whether your home is protected, we have friendly Perth electricians waiting to offer free smoke alarm inspections to ensure you and your family aren't at risk.