You talked, we listened!
Over the past few months we have been asking various people of the Kalgoorlie-Boulder community, why that haven't had the sparky in to get that job seen to? The missus is on y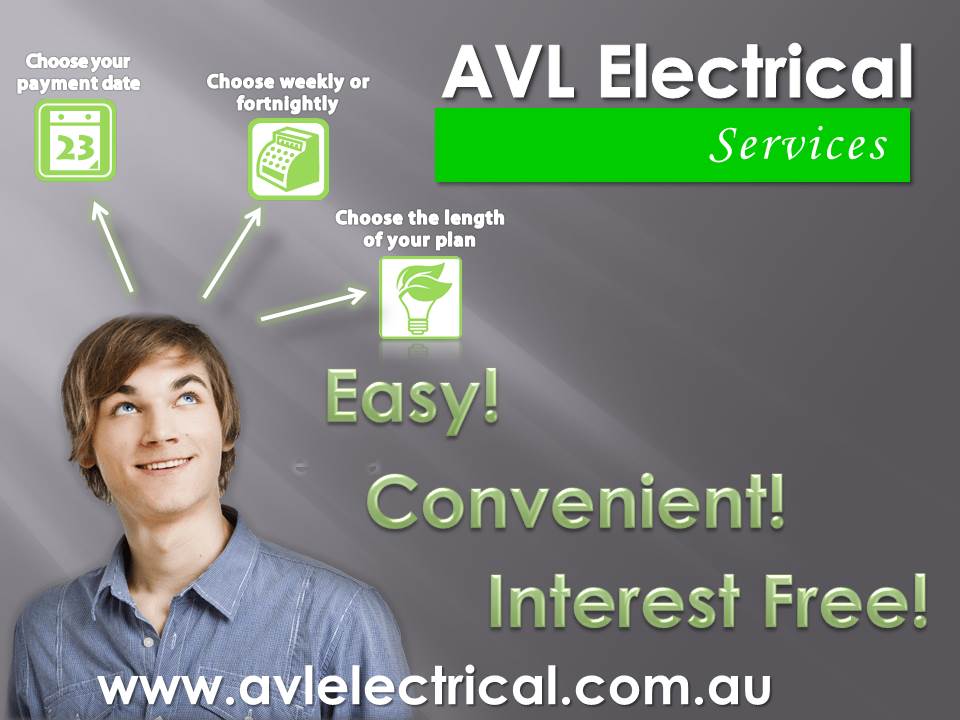 our case to get that dishwasher in or stick up a light to light up the clothesline. There's only a certain amount of hounding a man can take!
"We can't afford a sparky; maybe I can do it myself?"
We never enjoy hearing that but never the less; we hear it more and more often.
Beware of the legalities of doing your own electrical work yourself (see our previous posts). There is a real chance that insurance won't cover your property if it were to burn downand the increased risk of hurting yourself, your family or your friends really isn't worth the gamble.
"It's too expensive for a sparky love; I'll put that light up later"
At AVL Electrical Services we have come up with a solution that will "keep the missus of your back" and won't hit your pocket hard.
Together with Ezy Pay Australia, we are proud to announce that we now offer payment plans! Payment plans are the perfect way for you to get those costly electrical jobs done around the house without having to save up for weeks or months to pay for it!
We have chosen nothing but the best when it comes to payment plans. Ezy Pay work with over 4000 businesses and together, we can offer you a professional, confidential yet cost effective way to get those jobs around the house seen to.
Our payment plans involve an agreed weekly or fortnightly payment from your desired bank account. It's 'set and forget' when it comes to the plans. It can't be any easier. Choose your payment frequency, and what you want to pay each week or fortnight, and we do the rest!
Each payment is direct debited from your nominated account and you can sleep easy knowing you won't be getting a whopping bill!
Contact us today for a free quote and ask us about the payment plan option, it may be cheaper than you think!