Here are a few 'bright ideas' to help you decide on the right pendant lights for your space.
Initial considerations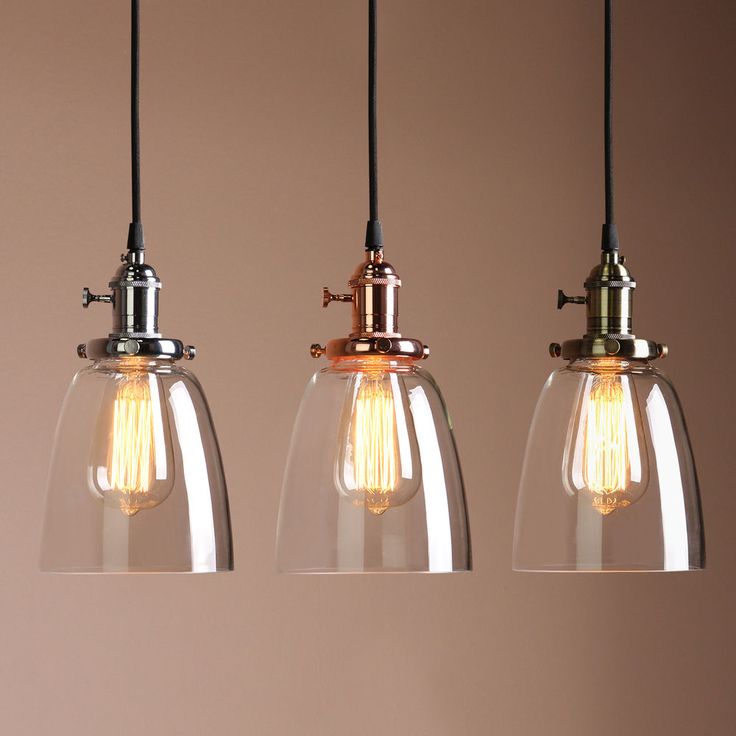 Pendant lights come in all shapes, styles, and sizes. If the light fixture commands a prominent presence in the room, select a style that reflects your decor.
Modern pendants made of glass and chrome radiate sleekness. Shaded chandeliers can be either traditional or transitional. Glass orbs and shades have a retro look. Translucent-glass shades help lessen distracting glare. Select shades to match your style and lighting needs.
Applications for Pendant Lighting
Whether you need to light an area for a specific task or just update your space, the right light makes all the difference in a room. A pendant can do it all, providing overall light, which is used for all-purpose illumination; task lighting, which focuses light on a specific work area; accent lighting, which highlights specific areas and ambient lighting that creates the warm inviting feel.
Task Lighting
For task lighting, the goal is to make it easy to see what you are doing. What better way to do it than to have a pendant installed above the work area!
Choose a pendant that is open at the bottom so the light is focused underneath. Consider a light with a larger diffuser to spread the light on the work area and avoid shadowing and dark spots.
If you are worried the light may be too harsh underneath, look at a light with an open bottom AND top.
We don't recommend a filament style for task lighting. The filaments look fantastic but they don't produce the same amount of light (lumens) as a standard LED chip light.
If you need overall light, space pendants evenly throughout the room or over the work area.
A general rule: The larger the area you want to light, the bigger the pendant light should be. A small pendant light is effective over a sink or desk area. Cluster small pendants or choose a pendant with three or more lights over a dining room table or kitchen island.
Ambient Lighting
Ambient lighting does as the name suggests, creates a warm and inviting ambience and sets the mood for the area. Pendant lights above dining tables and above bedside tables are primeexamples of where well-chosen pendant lights don't just look great but can increase the appeal of the entire room.
A general rule with ambient lighting is if you can see the filament, there will be some level of glare. Try and choose a light with an opaque or frosted type diffuser. These diffusers take that harsh light and softly diffuse it to give a great all-purpose illumination and warmth.
That being said, if the style of light you like does involve exposed filaments, we can install dimmers on most fittings. Dimmers really are a fantastic mood setter.
Colour Temperature – The what!?
Lamps come in different temperatures – measured in Kelvins (K). Without delving too far in the rabbit hole of temperatures and color rendering indexes, here is a quick run-down and what our Perth Electricians recommend to our customers.
Lamps usually come in 4 colours;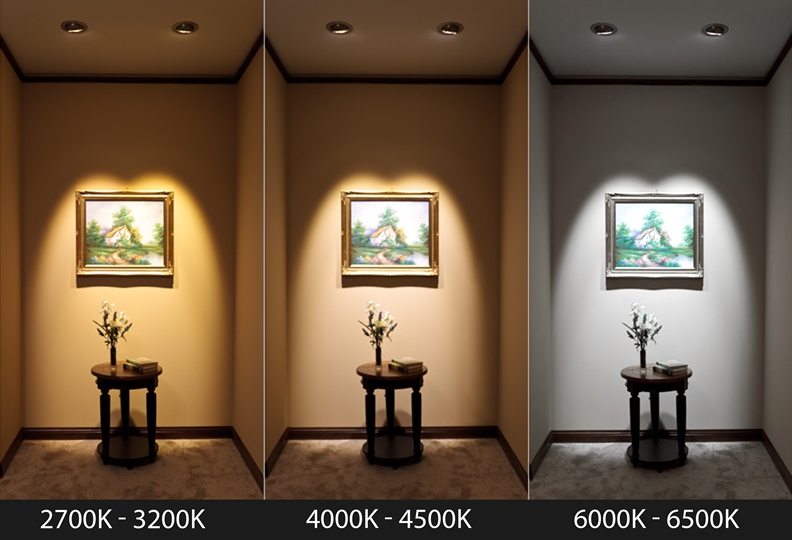 Warm White – 3000K (Kelvins)

Cool White – 4000K

Cool Daylight – 5000K

Daylight – 6500K
The lower the kelvins, the more yellow the light contains (warmer). The higher the kelvins the more blue the light contains (cooler).
So what color is best for pendant lights?
We recommend choosing warm white lamps in relaxing areas such as bedrooms, dining rooms and living areas. The warmer light is easier on the eyes and more inviting.
For kitchen areas, office spaces, garages and workspaces, we recommend cool white. Whilst a little harsher on the eyes, it gives a better representation of the true color of things as well as being a light that enables to you focus longer with less eye strain.
We only recommend using Cool daylight and Daylight colors in commercial and industrial type applications although we can always bend the rules if our clients have different ideas!
So there you have it, a basic run down of how to choose a pendant light. We have discussed most of the functional aspects of your decision but your flare for design will be what helps you make your final decision. If you would like a more in depth article on energy efficient lighting techniques in your home you can click this link.
If you're in the Perth metro area we are more than happy to sit down with you and discuss the recommended installation techniques and share some design ideas – at no charge! For a no obligation free quote and design consultation, call your Perth Electrician – AVL Electrical Services.